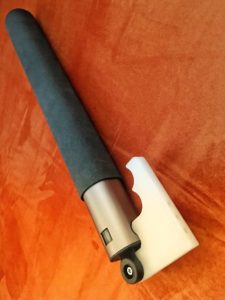 I found a telescopic handle for an old mirror inspection kit and had an idea to use it to mount my camera on. Could be very useful for my photogrammetry. It locks into a hole on the pole for transportation and extends out to almost five feet.
Could also be useful as a balancing weight for other photography experiments.
Just need to tap the holes and put a male/male 1/4″ fitting in it.